Profile
Warning
: Use of undefined constant CLIK_PATH - assumed 'CLIK_PATH' (this will throw an Error in a future version of PHP) in
/services/webpages/g/i/gillescormierelectric.com/public/newWS/123clik/setting.php
on line
44
Deprecated
: Array and string offset access syntax with curly braces is deprecated in
/services/webpages/g/i/gillescormierelectric.com/public/newWS/123clik/class/GIFDecoder.class.php
on line
174
Deprecated
: Array and string offset access syntax with curly braces is deprecated in
/services/webpages/g/i/gillescormierelectric.com/public/newWS/123clik/class/gifCreator.php
on line
146
Deprecated
: Array and string offset access syntax with curly braces is deprecated in
/services/webpages/g/i/gillescormierelectric.com/public/newWS/123clik/class/gifCreator.php
on line
149
Deprecated
: Array and string offset access syntax with curly braces is deprecated in
/services/webpages/g/i/gillescormierelectric.com/public/newWS/123clik/class/gifCreator.php
on line
151
Deprecated
: Array and string offset access syntax with curly braces is deprecated in
/services/webpages/g/i/gillescormierelectric.com/public/newWS/123clik/class/gifCreator.php
on line
166
Deprecated
: Array and string offset access syntax with curly braces is deprecated in
/services/webpages/g/i/gillescormierelectric.com/public/newWS/123clik/class/gifCreator.php
on line
168
Deprecated
: Array and string offset access syntax with curly braces is deprecated in
/services/webpages/g/i/gillescormierelectric.com/public/newWS/123clik/class/gifCreator.php
on line
169
Deprecated
: Array and string offset access syntax with curly braces is deprecated in
/services/webpages/g/i/gillescormierelectric.com/public/newWS/123clik/class/gifCreator.php
on line
170
Deprecated
: Array and string offset access syntax with curly braces is deprecated in
/services/webpages/g/i/gillescormierelectric.com/public/newWS/123clik/class/gifCreator.php
on line
167
Deprecated
: Array and string offset access syntax with curly braces is deprecated in
/services/webpages/g/i/gillescormierelectric.com/public/newWS/123clik/class/gifCreator.php
on line
182
Deprecated
: Array and string offset access syntax with curly braces is deprecated in
/services/webpages/g/i/gillescormierelectric.com/public/newWS/123clik/class/gifCreator.php
on line
194
Deprecated
: Array and string offset access syntax with curly braces is deprecated in
/services/webpages/g/i/gillescormierelectric.com/public/newWS/123clik/class/gifCreator.php
on line
195
Deprecated
: Array and string offset access syntax with curly braces is deprecated in
/services/webpages/g/i/gillescormierelectric.com/public/newWS/123clik/class/gifCreator.php
on line
198
Deprecated
: Array and string offset access syntax with curly braces is deprecated in
/services/webpages/g/i/gillescormierelectric.com/public/newWS/123clik/class/gifCreator.php
on line
199
Deprecated
: Array and string offset access syntax with curly braces is deprecated in
/services/webpages/g/i/gillescormierelectric.com/public/newWS/123clik/class/gifCreator.php
on line
203
Deprecated
: Array and string offset access syntax with curly braces is deprecated in
/services/webpages/g/i/gillescormierelectric.com/public/newWS/123clik/class/gifCreator.php
on line
208
Deprecated
: Array and string offset access syntax with curly braces is deprecated in
/services/webpages/g/i/gillescormierelectric.com/public/newWS/123clik/class/gifCreator.php
on line
211
Deprecated
: Array and string offset access syntax with curly braces is deprecated in
/services/webpages/g/i/gillescormierelectric.com/public/newWS/123clik/class/gifCreator.php
on line
212
Deprecated
: Array and string offset access syntax with curly braces is deprecated in
/services/webpages/g/i/gillescormierelectric.com/public/newWS/123clik/class/gifCreator.php
on line
216
Deprecated
: Array and string offset access syntax with curly braces is deprecated in
/services/webpages/g/i/gillescormierelectric.com/public/newWS/123clik/class/gifCreator.php
on line
219
Deprecated
: Array and string offset access syntax with curly braces is deprecated in
/services/webpages/g/i/gillescormierelectric.com/public/newWS/123clik/class/gifCreator.php
on line
220
Deprecated
: Array and string offset access syntax with curly braces is deprecated in
/services/webpages/g/i/gillescormierelectric.com/public/newWS/123clik/class/gifCreator.php
on line
251
Deprecated
: Array and string offset access syntax with curly braces is deprecated in
/services/webpages/g/i/gillescormierelectric.com/public/newWS/123clik/class/gifCreator.php
on line
252
Deprecated
: Array and string offset access syntax with curly braces is deprecated in
/services/webpages/g/i/gillescormierelectric.com/public/newWS/123clik/class/gifCreator.php
on line
331
Deprecated
: Array and string offset access syntax with curly braces is deprecated in
/services/webpages/g/i/gillescormierelectric.com/public/newWS/123clik/class/gifCreator.php
on line
332
Deprecated
: Array and string offset access syntax with curly braces is deprecated in
/services/webpages/g/i/gillescormierelectric.com/public/newWS/123clik/class/gifCreator.php
on line
346
Deprecated
: Array and string offset access syntax with curly braces is deprecated in
/services/webpages/g/i/gillescormierelectric.com/public/newWS/123clik/class/gifCreator.php
on line
346
Deprecated
: Array and string offset access syntax with curly braces is deprecated in
/services/webpages/g/i/gillescormierelectric.com/public/newWS/123clik/class/gifCreator.php
on line
347
Deprecated
: Array and string offset access syntax with curly braces is deprecated in
/services/webpages/g/i/gillescormierelectric.com/public/newWS/123clik/class/gifCreator.php
on line
347
Deprecated
: Array and string offset access syntax with curly braces is deprecated in
/services/webpages/g/i/gillescormierelectric.com/public/newWS/123clik/class/gifCreator.php
on line
348
Deprecated
: Array and string offset access syntax with curly braces is deprecated in
/services/webpages/g/i/gillescormierelectric.com/public/newWS/123clik/class/gifCreator.php
on line
348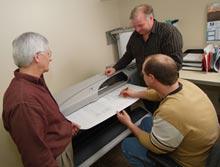 For more than thirty years, Gilles Cormier Electric inc. has installed and maintened electrical systems for industrial, commercial and residential use.

From a standard electrical system to the installation of a more complex industrial system, by the way of specialized services such as core drilling and boom truck service, just to name a few... whatever the scope of your project, the specialists at Gilles Cormier Electric inc. will meet your needs.

Our motto is: "No job too big or too small!"